'streets on film' with
jorge garcia
ABOUT JORGE
Jorge Garcia is a NYC based freelance photographer. He spends most of his time wandering sidewalks looking for interesting spontaneous moments. He always shoots candidly and rarely speaks to the people he captures. Influences include Garry Winogrand, Matt Stuart, Gus Powell, Aaron Berger, and Andre Wagner to name a few. Clients include Vice, Konbini, AirBnb, and Next Level UK.
In 2015, he founded the NYC Street Photography Collective (NYC-SPC) as a way for local street photographers to meet and share their thoughts on the genre as an alternative to web based communities. The goal was to establish a local community for street photographers to exchange ideas, experiences, photographs, while promoting the art of shooting street.
Jorge has organized and curated several shows in NYC as well as designed, edited, and published a variety of magazines and books.
Join NYC-SPC founder Jorge Garcia for a ONE DAY 'Streets on Film' workshop in Sydney!
saturday 21 september
This immersive and fun one-day workshop will include the experience of shooting FILM on the streets of Sydney alongside NYC-SPC founder Jorge Garcia; as well as the discussion, analysis, and critique of photographs.
Participants will be provided with 3 rolls of Colour Negative 35mm film, one roll of which will be shot during the morning of the workshop and then developed, scanned, and printed as 6x4 prints by Sydney's leading lab - Rewind Photo. Jorge will work closely with participants in the afternoon session of the workshop to select ONE image to be printed large for a pop-up exhibition at our Festival Hub at Comber Street Studios on Sunday, 22nd of September in conjunction with the AS2019 closing celebrations!
This is an unmissable opportunity to work with one of the most amiable and passionate shooters of the streets on film! Jorge is a community focused photographer who is an approachable and experienced teacher.

One roll's processing, scanning, printing as 6x4s, and one final exhibition print are included in the workshop. Participants must have their own functional 35mm film camera.
WORKSHOP COST - $150

Reserve your spot today.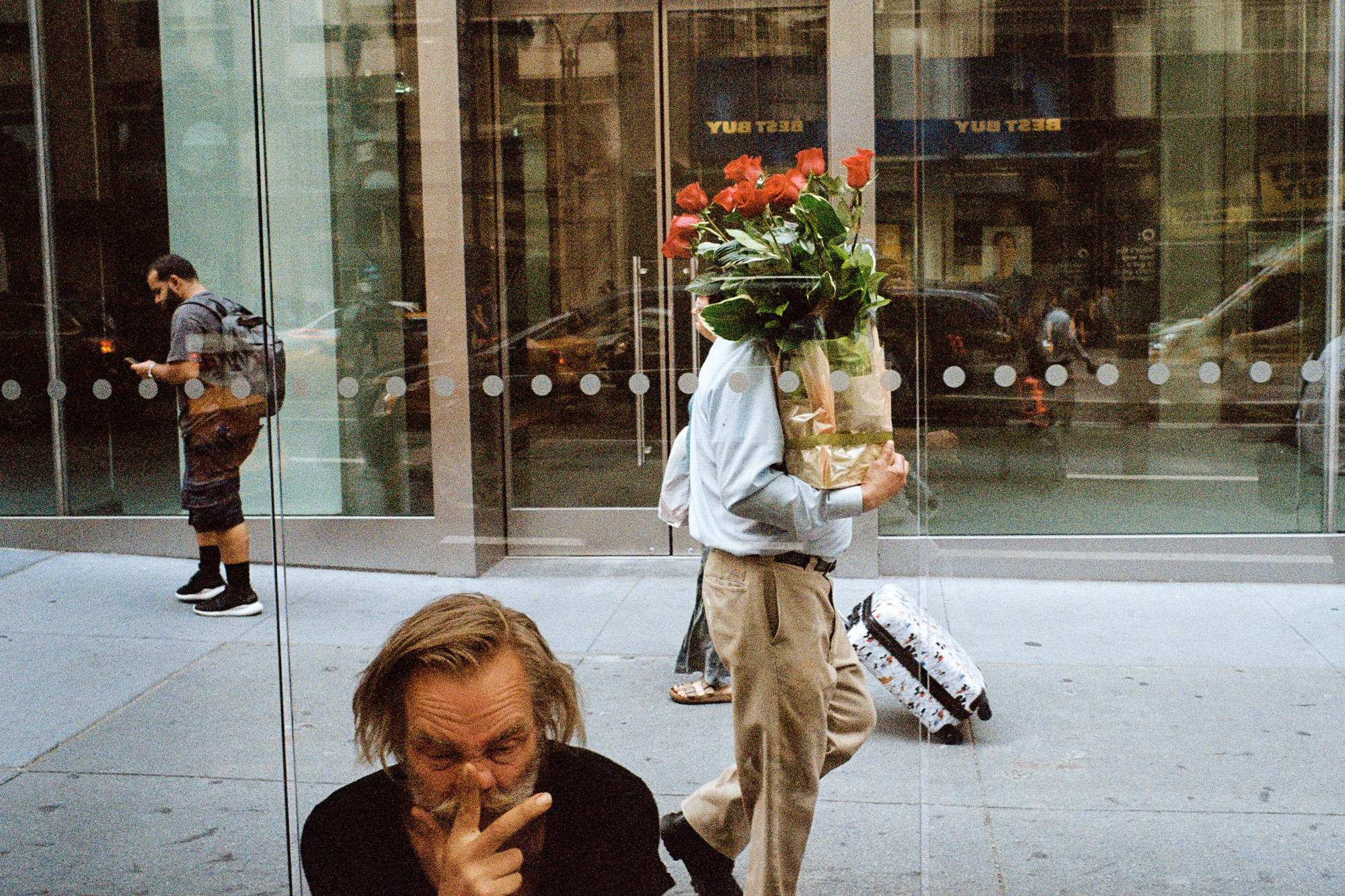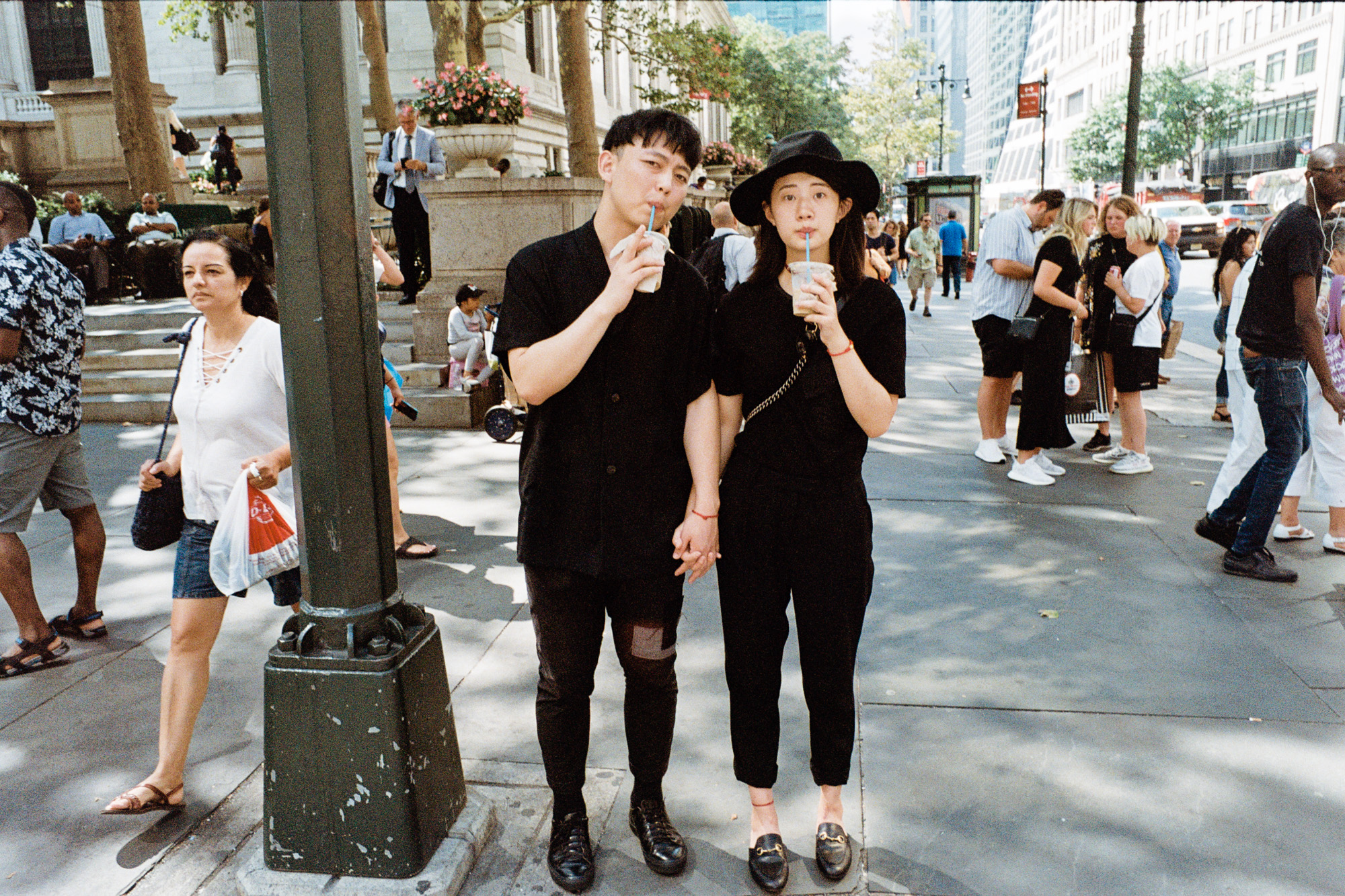 SYDNEY - SEPTEMBER 20-22, 2019
Two places left!
MELBOURNE - SEPTEMBER 27-29, 2019 SOLD OUT
Fill out form below be be added to waiting list
places are limited
pre-register your interest and receive more information by filling out the following form
about this workshop
AUSSIE STREET is proud to announce the first ever Australian workshops with legendary London-based street photographer Matt Stuart, who will teach students about his photographic practice, sharing his own experience and the principles that have guided his career.
During these intensive weekend street photography workshops, Matt will take students out on the street in Sydney and Melbourne, pass on his tips and tricks on capturing the extraordinary in the everyday. A celebrated instructor the world over, Matt will offer constructive feedback and discuss ways to improve technique and images.
This will be a classroom and shooting workshop, combining lectures, technique, critique and editing. Commencing on the evening of Friday and concluding on the afternoon of Sunday. These workshops will be an immersive and inspiring street photography experience not to be missed.
This workshop caters for intermediate to experienced photographers. Students must have a good knowledge of their camera and bring 10 photos to class for review (.jpegs or prints). Students will be asked to bring their own laptop and cameras along with a USB stick. Only digital work will be reviewed during the course.
about matt stuart
Matt Stuart is one of the most experienced and influential street photographers of the modern era. He has been shooting the streets of London for over 20 years and taken his craft around the world, making compelling images and passing on his passion for street photography wherever he travels. He is a long-time member of the street photography collective Un-Public (formerly In-Public), is a member of MAPS Images, and has taught workshops for Leica across Europe, America, and Asia. His work has been widely exhibited and his monograph All That Life Can Afford has sold out of its two editions. AUSSIE STREET is delighted to be bringing Matt to Australia to teach and present his work for the first time.
terms and conditions
by signing up for the as2019 workshops, you agree to the following terms and conditions
(1) ALL WORKSHOP PARTICIPANTS MUST BE 18 YEARS OLD OR OLDER BY 20/9/2019.

(2) 100% of workshop tuition fee is due BEFORE the commencement of the workshop. 

(3) AUSSIE STREET and the instructors reserve the right to cancel the workshop at any time, for any reason. In this event, participants will receive a 100% refund on any WORKSHOP fees paid minus PayPal fees. 

(4) AUSSIE STREET and the instructors reserve the right to reject the application of any participant for any reason. 

(5) Workshop fees include tuition ONLY unless stated. Participants are responsible for their own travel, accommodation, equipment costs, food and beverage costs, and transport expenses. 

(6) AUSSIE STREET and the instructors accept no liability for any loss or damage of participants' equipment or liability for injury, illness or misadventure during the course of the workshop. 

(7) The public liability of the participants is their own responsibility as is conducting themselves safely and according to Australian Law at all times. 

(8) AUSSIE STREET and the instructors are not responsible for reimbursement of travel expenses in the event of a cancellation. We recommend that you buy refundable air tickets and/or travel insurance. 

(9) Cancellations: More than 30 days before workshop begins, participant will receive a 100% refund. Between 29-10 days before workshop begins, participant will receive a 50% refund. Within 10 days of workshop, participants will receive NO refund.