aussie street 2019
SEPTEMBER 19-22ND - SYDNEY
international guests/ WORKSHOPS/ TALKS/ PHOTOWALKS/ EXHIBITIONS/ COMPETITIONS/ everything street
About us
about
AUSSIE STREET was established in 2017 by a group of like-minded photographers from around Australia who were brought together by their mutual passion for the genre of street photography. Together we aim to promote, create awareness about, and be proactive in fostering events that serve the street photography community in Australia. AUSSIE STREET is not-for-profit and strives to give back to the street photography community within Australia and to connect it with other street photography communities around the globe.
AUSSIE STREET 2019
After a tremendously successful inaugural event in 2018, AUSSIE STREET is pleased to announce that it will return in 2019 for an international festival to be held in Sydney. With both local and international competitions, exhibitions, artist-talks, and workshops planned, AUSSIE STREET will bring Australian Street photography to the world's stage by connecting local and international street photography communities. The festival will mark AUSSIE STREET's place among the growing global calendar of events that celebrate and promote street photography.
Photographers
AUSSIE STREET presents Australia's best contemporary street photography from around the country. With work from an array of photographers, we aim to show the diversity, strangeness, and wonder of everyday life in contemporary Australia.
Exhibitions
city to surf
our Featured
Two outdoor locations at bondi beach and paddington
04 May 2019 to 19 May 2019
CONGRATULATIONS TO THE SELECTED EXHIBITORS:
Alan Thexton, VIC - @athexphotographs
Alfonso Perez de Velasco, VIC - @avelasco71
Andrea Zubani, NSW - @andreazubani
Andrew Kagis, NSW - @BigLensLittleLens
Ben Dowling, VIC - @ben_dowling_
Bryce Waters, NSW - @bryce.waters
Christian Clowes, WA - @christian_clowes
Deb Bonney , VIC - @deb.bonney
Deborah Field, NSW - @thephotonews
Didi S. Gilson, NSW - @didi_s_gilson
Ed Fetahovic, WA - @edslothx1
Ed Sheldon, NSW - @edsheldon_
Jonathan Gliksten, NSW - @jongliksten
Jonathan Pui, NSW - @jonopui
Justin Tan-Torres, WA - @justin_tan_torres
Linda Maclean, NSW - @linda_maclean_
Luke Della Santa, NSW - @lukedellasanta
Matthew Venables, NSW - @matthewvenables
Paul Blackmore, NSW - @paulblackmorephoto
Rachael Willis, NSW - @thebowerbirdgirl
Rebecca Wiltshire, WA - @rebeccawiltshire
Reuel Santos, VIC - @reuel.santos
Sam Ferris, NSW - @ferriswhiskey
Simon Ross, NSW - @simonross.photography
Tom Young, NZ - @youngtomyoung
EXHIBITION DESCRIPTION
City to Surf is an exhibition exploring two quintessential settings that have perennially captivated Australian street photographers: the sprawling metropolis and a favourite recreational locale for those looking to escape it, the beach. In Australian cities, the cost of living has never been higher and the sense of anxiety never more acutely felt; with alienation and consumerism reflected on every street corner. Whereas the beach is traditionally associated with the iconic Australian lifestyle. Populated by a diverse array of people from all backgrounds and different walks of life, aspiring to find a sense of belonging, relaxation and restoration by the water. The photographs aim to not only articulate the vast differences between the 'City' and the 'Surf' as backdrops against which the rituals of daily life are acted out, but also interrogate the connection between them as places imbued with the strangeness, wonder, and beauty of Antipodean life.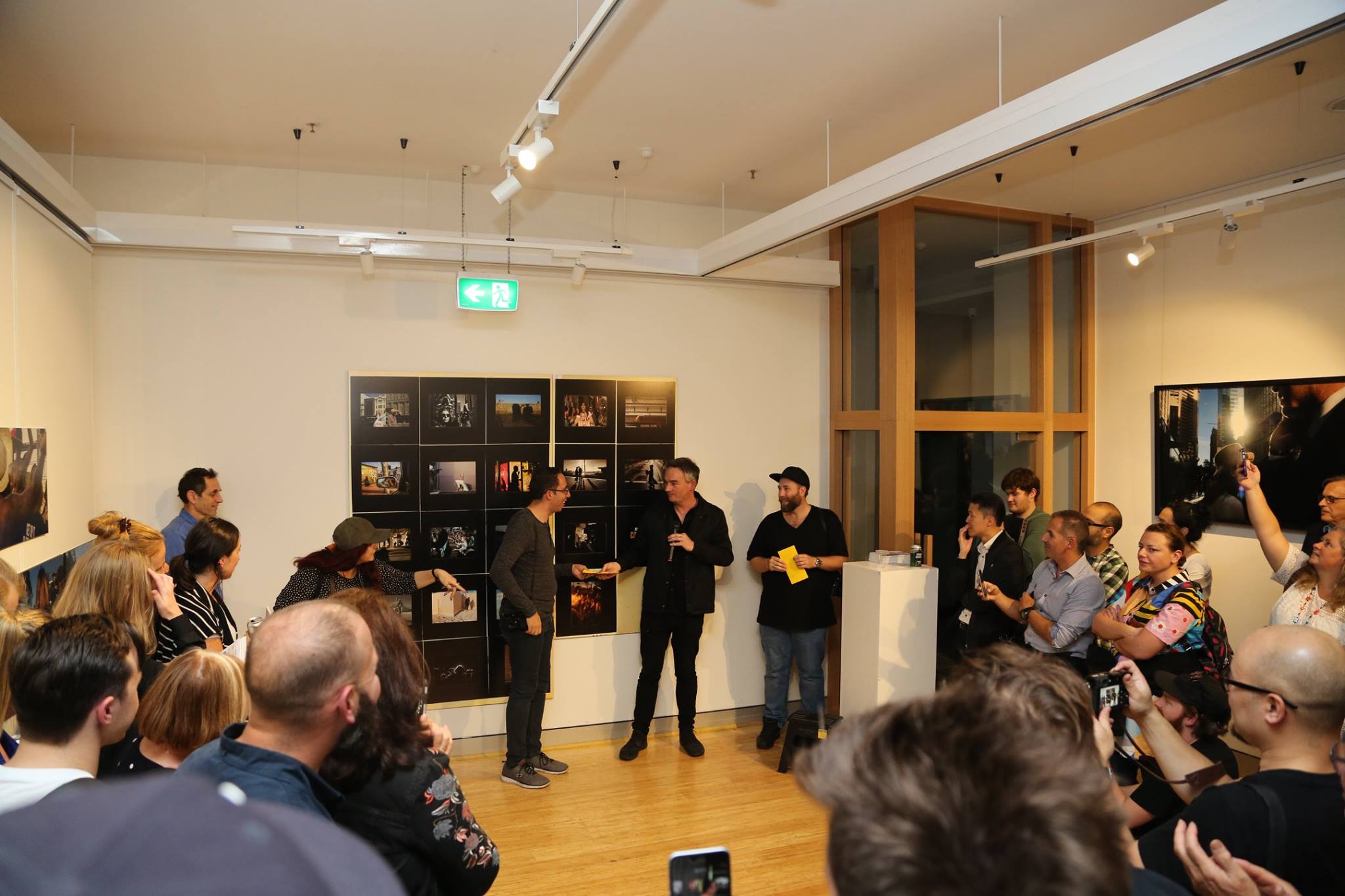 AUSSIE STREET
2018
Exhibition
541 Artspace - Sydney
5-15 May 2018
AUSSIE STREET PRESS is a new initiative started in 2019 in order to help Aussie street photographers produce, print, and publish their own books and zines as well give them the opportunity to participate in collaborations and community driven events centered around transforming single images or projects into a publishable texts.
'deadset' zine
'DEADSET' is the first collaborative zine produced by AUSSIE STREET PRESS and features the work of Deb Bonney, Sam Ferris, Didi S. Gilson, Jonathan Pui,Justin Tan-Torres, Bryce Waters, and Rachael Willis.
PURCHASE YOUR COPY OF 'DEADSET' NOW
First 20 purchasers receive an exclusive 7x5 C-Type print from DEADSET
AU $20 + $5 POSTAGE shipped ANYWHERE
/dɛd/sɛt/
Originally a nautical phrase for holding steadfast to a particular navigational path, the idiom 'deadset' has become part of the modern Australian vernacular. In a variety of contexts, the term can be used interchangeably to express an undeniable truth, to be firmly determined, or even 'deadly' serious.
40pp/ Edition of 100/ A5 
MCA ZINE FAIR
AUSSIE STREET PRESS will made it's debut at the 2019 MCA Zine Fair on SUNDAY May 5th where they had multiple zines and other goodies for sale produced by our members and wider community. Our first collaborative zine DEADSET was available for purchase at a ONE DAY ONLY exclusive price! Thanks to the zine fair goers and AUSSIE STREET Community members who dropped by the AUSSIE STREET table (#61, which was located on the Foundation Hall Terrace. Fee free to drop us a line to find out how you can get involved with AUSSIE STREET PRESS and publish under our imprint.
MCA Circular Quay: Foundation Hall, Ground Floor - 140 George St, The Rocks NSW 2000
"About the MCA Zine Fair
The MCA Zine Fair is an annual festival featuring a stellar line-up of zinesters, distros, independent presses, and artists. Showcasing zines, small press, prints and comics from across the country, the fair celebrates the alternative, experimental and emerging.
Zines – short for fanzines or magazines – are independent or self-published publications informed by the DIY ethos, usually hand-made and of a limited run. They come in a variety of formats and often include both original and appropriated text and images. Topics covered are broad, including poetry, art, personal journals, politics and fanfiction."
sign up/ Contact Us
sign up for our Mailing list:
OR SEND AUSSIE STREET A DIRECT MESSAGE
If you have any questions or proposals for AUSSIE STREET please do not hesitate to get in touch